Denim Blazer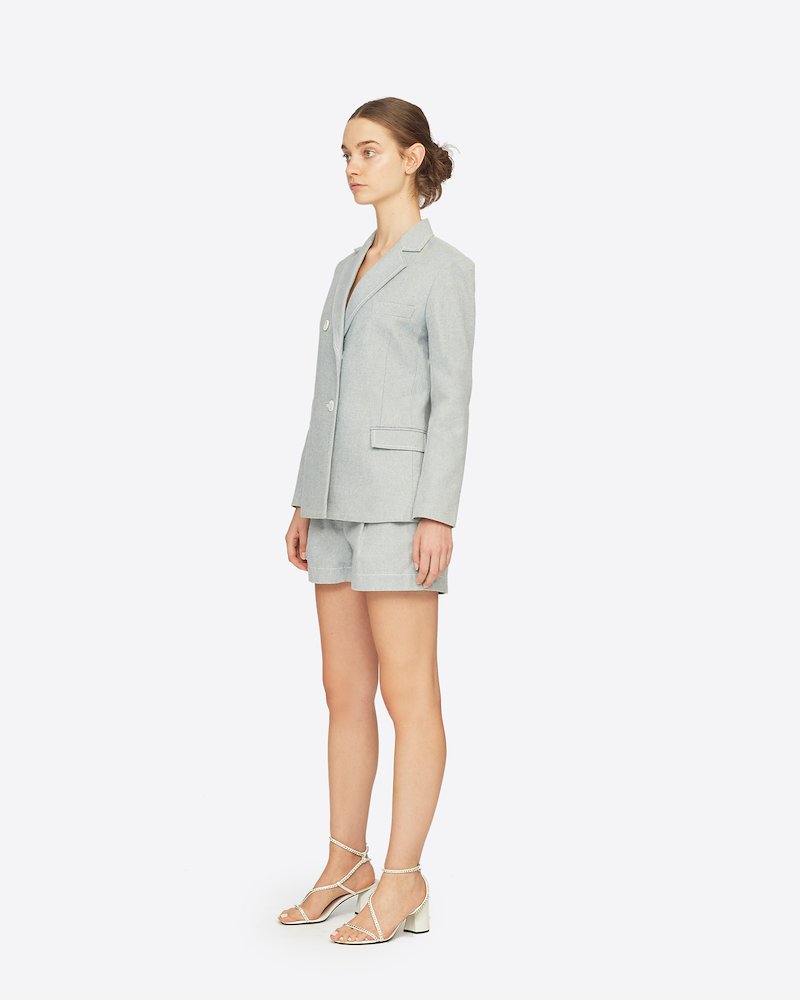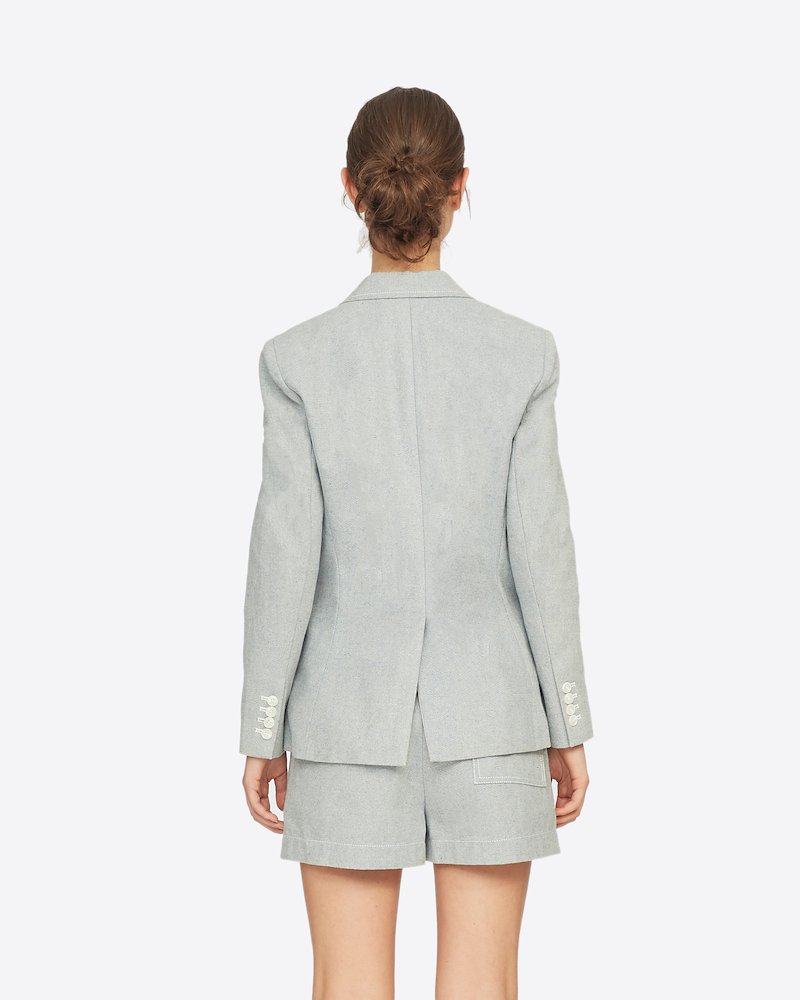 Denim Blazer
light blue
Made with The New Denim Project® Upcycled Fabric.
Uses discarded pre-consumer denim spun with 100% natural compostable yarns reducing water and energy use.
Made in a closed loop eco conscious mill in Guatemala, the mill waste is used as compost for local specialty coffee farms.
Tailored denim blazer with notched lapels and structured shoulders. Front button closure, buttoned cuffs, front flap pockets and a central back vent.
Our sustainability mission is simple: make less, mean more. Live with intention. Champion community. Share information to effect change. We cannot solve the problem overnight, but together we can take pragmatic, purposeful steps that add up.
Finding a sustainable balance is key - recognizing that we will always have a footprint but offsetting it with small gestures that eventually amount to a grand shift.
#31SustainableBalance