Ribbed Off Shoulder Sweater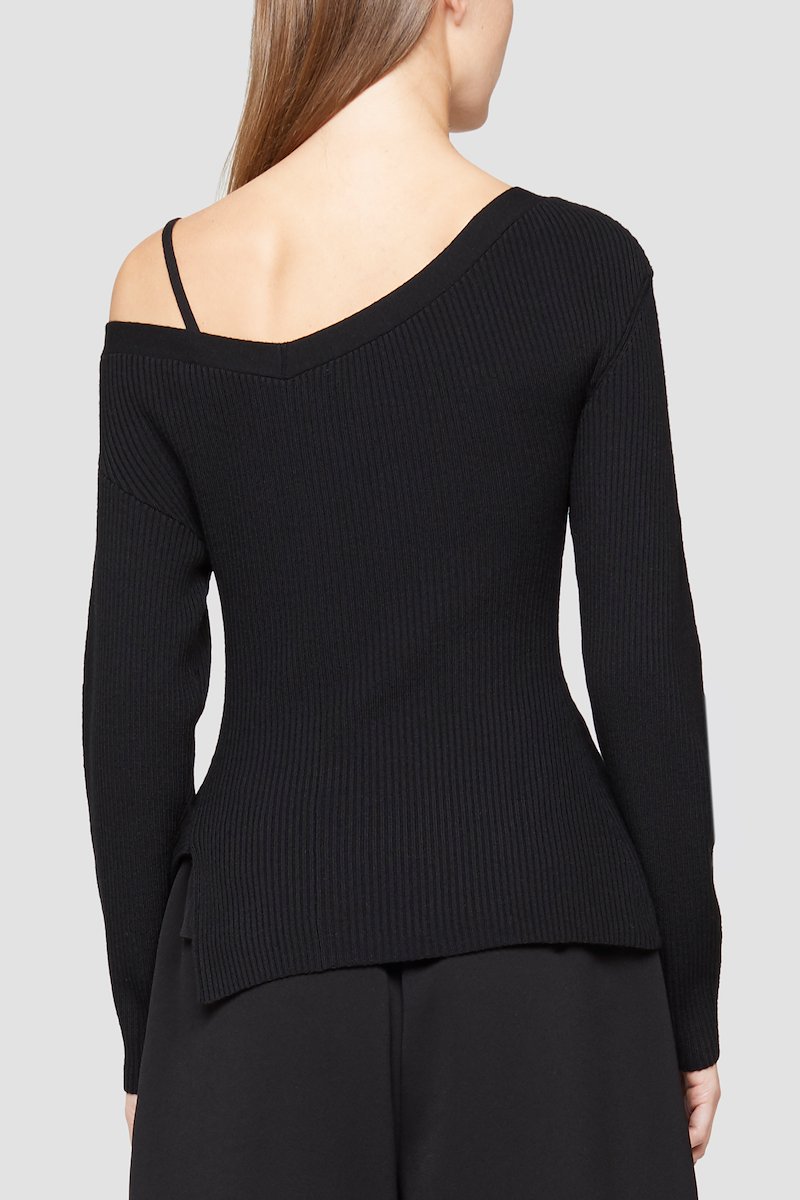 Ribbed Off Shoulder Sweater
black
Made with Sustainable All-Natural Wool.
Grown naturally and harvested from sheep consuming a simple blend of grass, water, air and sunshine.
Wool is a natural, renewable, biodegradable fiber that is anti-wrinkling, odor and stain resistant, with unparalleled softness and comfort.
It is an active fiber that reacts to changes in weater and adjusts to your body temperature.
Ribbed sweater with an asymmetric, off the shoulder neckline and long sleeves. Front silver-tone hammered metal hardware and a pleated panel. Side hemline splits.