Tailored Vest With Set-In Bra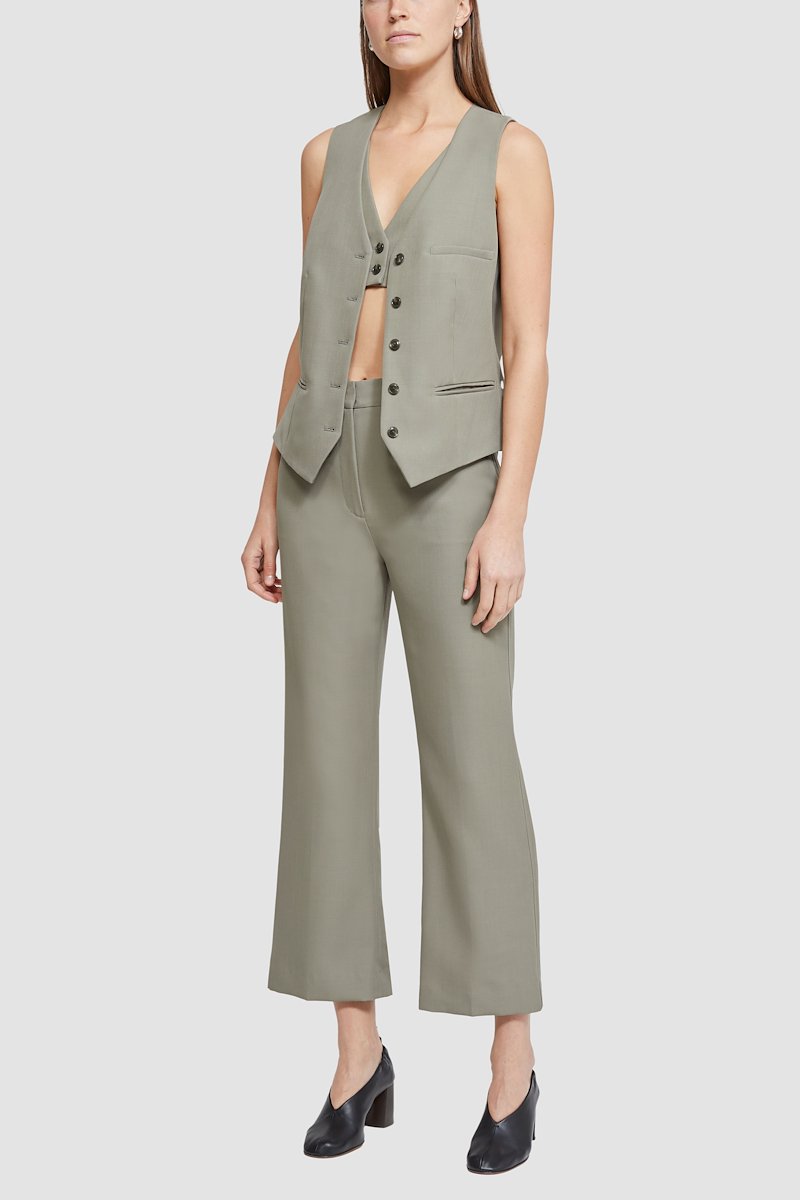 Tailored Vest With Set-In Bra
thyme
Sold Out
3.1 Sustainable Balance
This vest is produced with 3.1 sustainable materials. This can be recycled, 100% natural or archive fabric. Read more about our steps towards sustainability here.
Tailored vest in wool with a V-neck. Features a set-in bra with front buttons. Chest and front welt pockets. Waist darts. Adjustable back strap with a D-ring buckle. Button front closure.
This vest is produced with pure with Merino wool. Wool is 100% natural, biodegradable and renewable. Wherever possible, we use natural fabrics which will biodegrade later in life.
V-neck
Chest and front welt pockets
Adjustable back strap
Button front closure
Slim fit
Model Height: 5'10" 1/2, Bust: 31", Waist: 25", Hips: 35" and wearing a size 2