Track Jacket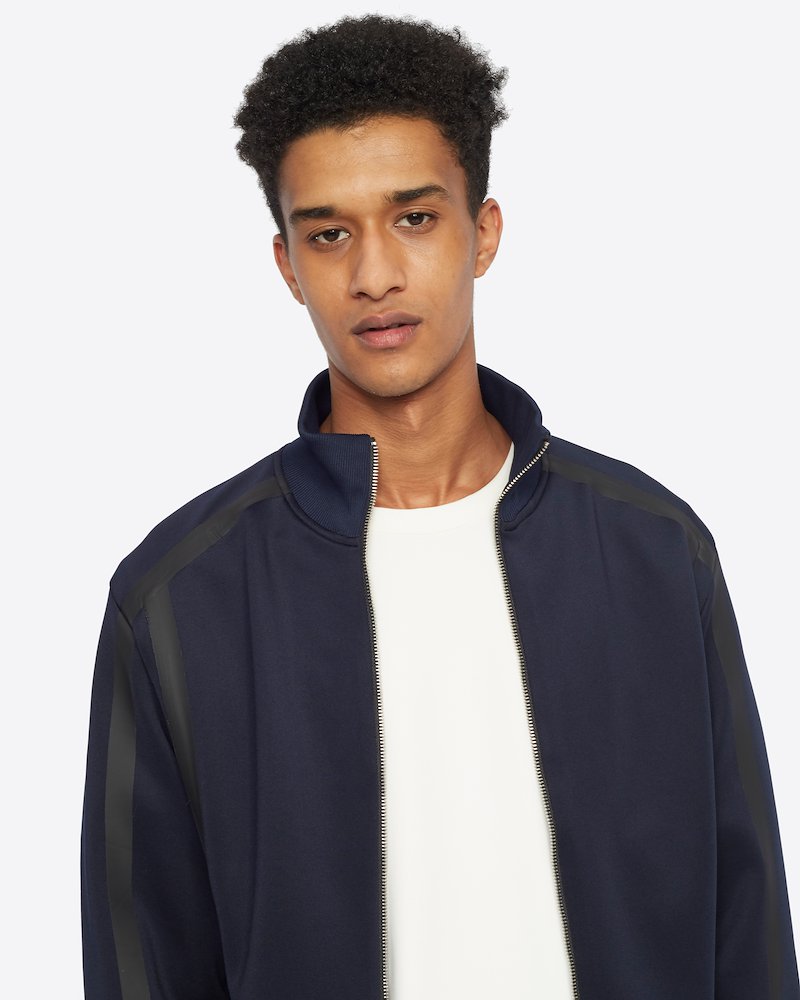 Track Jacket
$576,00$288,00
midnight
Made with Recycled Polyester Refil®
Refil® is a certified recycled polyester yarn coming from 100% post-consumer PET plastic from the waste of plastic bottles, containers, and packaging.
No excess oil or energy is applied to the manufacturing process, reducing the waste of resources and toxic emissions.
Refil® yarns show no quality difference compared to virgin yarns and are produced in a completely environmentally friendly way.
Track jacket with a zip front closure and contrast piping. Ribbed knit funnel neck and cuffs. Logo patch on one arm.
Our sustainability mission is simple: make less, mean more. Live with intention. Champion community. Share information to effect change. We cannot solve the problem overnight, but together we can take pragmatic, purposeful steps that add up.
Finding a sustainable balance is key - recognizing that we will always have a footprint but offsetting it with small gestures that eventually amount to a grand shift.
#31SustainableBalance